Develop Your Artistic And VFX Technical Skills At IIFA
A true balance of left and right brain thinking can be found in visual effects. To produce powerful visual effects, one must be able to comprehend and apply both art and technology. One can only put your artistic talent to use and develop it if they thoroughly investigate the most recent software and technology. nowadays, almost every movie needs visual effects to support it, whether it be for generating large-scale destruction scenes or enlarging the scope of production. VFX courses at IIFA helps to learn how to participate in the filmmaking process and be able to create and incorporate any digital elements needed to convey the story by working with students in other filmmaking projects.
Over the course time at IIFA Multimedia College, we will build the foundation and give you the skills you need to succeed as a visual effects artist. We will support you as you discover, develop, and follow your career goals in the field of visual effects. By utilising the resources and expertise of our renowned Computer Animation and Advanced TV and Film programmes, IIFA's (Visual Effects) VFX and animation courses offer the most comprehensive curriculum in the industry. Our instructors have a passion for making visual effects and years of experience in the industry. Graduates have gone on to careers as animators, compositors, motion trackers, rotoscope artists, and lighting and shading specialists in the field of digital visual effects.
Top Best VFX Courses In Bangalore
IIFA Multimedia is one of the best VFX schools in the nation. we provide exceptional instruction to make captivating visual effects that draw viewers in. Our qualified instructors are dedicated to assisting you in developing the abilities required to be successful in the VFX industry. A solid foundation in the practice of visual effects is provided by the curriculum of IIFA Multimedia VFX courses. Students will receive in-depth training in digital matte painting, compositing, and the fundamentals of VFX design. Additionally, they will gain hands-on experience with industry -standard program like Adobe After Effects and Nuke, which are widely used in the VFX sector. Our faculty members have years of experience producing visual effects for movies, television, and other media. They will assist students in developing skills in areas like 3D modelling, texturing, and lighting as they mentor them through the entire creative process, from idea generation to final delivery. Our VFX and animation courses are made to help students succeed in the fiercely competitive VFX industry, No matter if you are a beginner in the industry or a seasoned expert looking to expand your VFX knowledge.
Eligibility Criteria For VFX Courses
Anyone who has earned their 12th or 10+2 in any subject (science, business, or the arts) is qualified to apply for an undergraduate or graduate VFX courses. Graduates in VFX will have an advantage even though applicants from other fields are also welcome to enroll in PG-level courses.Students from any field can enroll in IIFA's Designing courses because the institution teaches each course from the ground up, regardless of their educational background or previous coursework.
Visual Effect Courses
VFX Courses Students At IIFA Are Exposed To A Variety Of Work Prospects In The Following Positions:
CAREER PATH
Concept Artist: The purpose of concept art is to guide the rest of the pipeline artists as they create the movie's settings and characters. They need a solid understanding of image composition, lighting and color.
Modeler: Modeler job is to create objects in 3D. They must be knowing modeling techniques for a wide range of objects and being able to figure out how to model just about anything with good topology.
Artist in 2D Animation: 2D artists use animation software and technologies like Adobe Photoshop and Adobe Flash to give their creative ideas wings. The process begins with a pencil sketch of the creative concept, which is then transferred to a computer screen using animation software.
3D Animator: In the animation industry, this is one of the most sought-after positions. They create rendered models and sceneries from the ground up. 3D modelers' job options are not limited to the media and entertainment industry, education, science, or medicine.
Types Of VFX Courses
| SL. No. | Course type | Description |
| --- | --- | --- |
| 1. | UG Courses | Prospective students interested in the three-year UG-BSc in VFX and animation courses at IIFA Multimedia can learn advanced techniques and concepts for creating captivating visual effects. Our curriculum, accredited by Bangalore University, covers a broad range of topics , including the essential principles of VFX design, VFX sketching, various VFX development techniques, VFX programming, VFX analysis, VFX mechanics, VFX aesthetics, and other related disciplines. With our comprehensive training, you will gain the skills and knowledge needed to excel in the VFX industry |
| 2. | PG COURSES | Prospective students must possess an undergraduate degree or an equivalent qualification in order to enroll in postgraduate VFX courses. Students will have acquired in-depth knowledge of the VFX production process over the course of the two-year curriculum, as well as practical experience through industry projects, internships, and connections. |
| 3. | Diploma Courses | Students can quickly gain specialised knowledge and earn a diploma by enrolling in VFX design courses. For those who want to gain a thorough understanding of a specific area of VFX and improve their resume through hands-on training and skill-building, pursuing a diploma in VFX design can be advantageous. |
| 4. | SHORT-TERM COURSES | Participants in one of IIFA Multimedia's quick VFX Courses can hone their skills and prepare for the challenges of the industry by having a basic understanding of VFX already. |
Visual Communication Courses Duration
| S. No. | Course Type | Duration |
| --- | --- | --- |
| 1. | UG Courses | 3 Years/ 4 Years |
| 2. | PG Courses | 2 Years |
| 3. | Diploma Courses | 1-2 Years |
| 4. | SHORT-TERM COURSES | 3/6/9 Months |
Program Description
PG Program
UG Program
DIPLOMA
S-T-C
Don't wait, start
now!
Choose a Course, add your Cv. It only takes a few clicks to get ready to your Career NextLevel.
Below Are The Frequently Asked Questions By Students :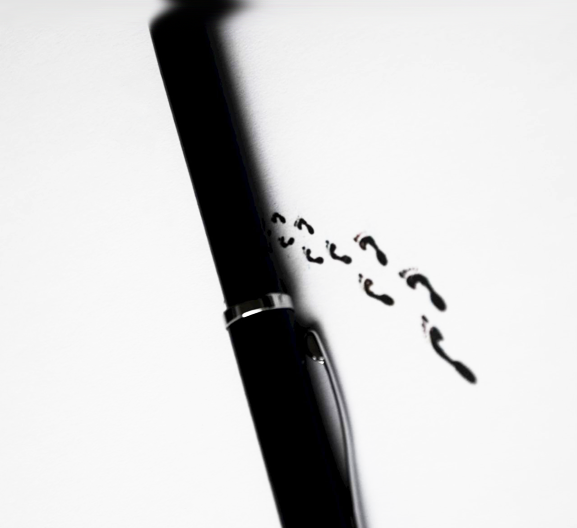 What is the eligibility criteria to apply for a vfx course ?

Can I apply for admission to the (vfx) visaul effects course online

What is the admission procedure for the vfx course?

Does iifa have any showcase to exhibit students' abilities in the vfx course

Does IIFA offer placements for the VFX course?

Does IIFA offer any other courses other than VFX and animation?

Are hostel facilities available at IIFA for Visual Effects students?

IIFA provide Scholarships and Internships for VFX Course students?

Can I apply for the VFX course if I have not completed the 12th standard?