Exhilarate Your Future In Fashion Designing At The Indian Institute Of Film And Animation In Bangalore, India
Fashion Designing programs in IIFA Multimedia are globally renowned for setting the standard of innovative and supportive fashion design and marketing education.IIFA conceived its fashion programs with the same attention to detail used in garment construction. Our courses are designed to prepare students for real-world careers with practical skills.IIFA students can showcase their talents in classrooms and on runways through special events, competitions, fashion shows, and photo shoots. we help students to bring what is inside them to the world stage. IIFA helps students learn from top industry insiders the skills and training needed to build a successful career in the dynamic world of fashion. Students study the fundamentals of fashion design, including tailoring, flat pattern drafting, draping, textiles and computer pattern drafting etc.Many courses are available at iifamultimedia.in The fashion design programme equips students with the skills they need to succeed in the expanding fashion industry.Explore and pursue your passion for fashion as you design your goals and future.
Top Best Fashion Designing Course In Bangalore
Do you have a creative flow? Have you developed a strong sense of aesthetics and a great love of fashion, art, design, and beauty? The Indian Institute of Fashion/Film and Animation (IIFA) is the ideal choice for you to pursue in the future. Since they mix hands-on workshops with academic studies in fashion design, culture, and technology, IIFA's fashion designing programmes are exceptional. At the most significant fashion institution, learn about the varied aspects of the fashion and design industry and start on the path to an interesting career. Come hone your skills in management, planning, beauty, or design! There are numerous methods to help you achieve your goals. Our students will have their own mini-collections and detailed portfolios by the end of the fashion design course.
Eligibility Criteria For Fashion Designing Courses
Any candidate who has completed their PUC or 10+2 in any field (Science, Business, or Arts) is eligible to apply for a Fashion Design UG or Diploma course. Graduates in fashion design are desired, although applicants from other fields are also welcome to enrol for PG-level courses.
The Fashion Designing Course
After Completing Their Programme In Fashion Design, IIFA Students Are Exposed To A Variety Of Work Prospects For The Following Positions:
CAREER PATH
Fashion Designer: A fashion designer chooses styles, fabrics, colours, prints, and embellishments for a collection in addition to helping with the creation of apparel, shoes, and accessories. They also identify trends. Either ready-to-wear or haute couture apparel is created by fashion designers.
Costume Designer For Films or Theatre: Costumes and wardrobes that performers wear in a movie, television show, or stage performance are designed, made, or bought by a costume designer. The company creates garments, especially for theatrical and film productions. As a result, costume designers need to be well-versed in plot, character, tone, and other aspects of filmmaking.
Textile Designer: Two-dimensional designs made by textile designers are frequently repeated and used in the creation of knit, woven, and printed fabrics as well as textile products. They frequently specialise in or work in a specialised context within the textile sector and work in both industrial and non-industrial settings.
Fashion Illustrator: Fashion illustrators sketch ideas for designs freehand. They need excellent sketching abilities as well as strong communication capabilities.
Fashion Consultant: Fashion consultants need to stay up with the most recent fashion market trends and have a solid understanding of fashion design.
Bridal-wear Designer:Bridal-wear Designer:Beautiful dresses and gowns for brides are created by a bridal-wear designer, either by hand or on a computer. advising bridal clothes based on the body type and preferences of each consumer. educating customers about the variety of styles, colours, and designs they can choose from as well as accessorising bridal ensembles.
Types Of Fashion Designing Courses
| SL. No. | Course type | Description |
| --- | --- | --- |
| 1. | UG Courses | The three-year UG-BSc in Fashion Designing programme allows applicants to discover new techniques and approaches for creating fashionable clothing. Foundations of apparel fashion design, fashion sketching, fundamentals of textile production, sewing techniques, garment construction, fabric analysis, fashion accessories, draping techniques, and other topics are covered in the Bangalore University curriculum. |
| 2. | PG Courses | Any bachelor's degree that is equivalent is acceptable for admission to fashion design PG programmes. The two-year PG programme gives students exposure through contact, industry, projects, and internships while also assisting them in gaining a comprehensive understanding of the fashion design process. |
| 3. | Diploma Courses | Students have the option of enrolling in a fashion design diploma programme. A diploma is easy and quick to get. Diploma programmes are excellent for anyone who wishes to learn in-depth technical information about the subject of their choice and can greatly improve one's resume. |
| 4. | Short-Term Courses | Students who already have a basic understanding of fashion design can take short courses from IIFA Multimedia to hone their skills and get them ready for the demands of the fashion industry. |
Fashion Designing Course Duration
| S. No. | Course Type | Duration |
| --- | --- | --- |
| 1. | UG Courses | 3 Years/ 4 Years |
| 2. | PG Courses | 2 Years |
| 3. | Diploma Courses | 1-2 Years |
| 4. | Short-Term Courses | 3/6/9 Months |
Program Description
PG Program
UG Program
A-D
DIPLOMA
Don't wait, start
now!
Choose a Course, add your Cv. It only takes a few clicks to get ready to your Career NextLevel.
Below Are The Frequently Asked Questions By Students :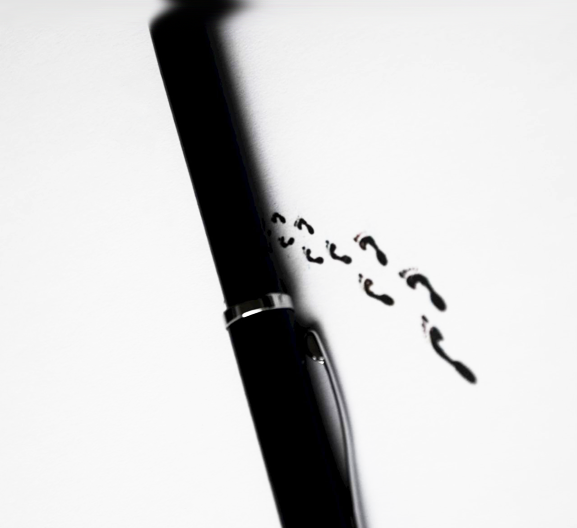 What Is The Eligibility Criteria to Apply For a Fashion Designing Course?

Can I apply for admission online?

What is the admission procedure?

Do you have any show to exhibit our Abilities in the college?

What type of companies are the students placed in IIFA?

Does IIFA Bangalore have placements?

Does IIFA have any other course other than Fashion Designing?

Are hostel facilities available at IIFA?

Does IIFA provide Scholarships and Internships?