Course Overview
Animation is one of the advanced technologies used to manipulate still images into moving ones. Are you lanchester degree college is the best college for Diploma in Animation , offering you industry-based training. Though you find many forms of animation, most of them fall under five main categories.
Traditional Animation: Referred to as cell animation, traditional animation requires an animation to create an animated scene by hand. The animator uses the light table to enable the artists to refer to the previous drawing via the top layer of the paper. You will find well-known companies like Disney using traditional animation. Hence, traditional animation still exists. The only difference is that today animators use computers and special tablets to create an animation.
2D Animation: It is a vector-based animation similar to a Flash animation. 2D Animation attained popularity owing to its accessibility. The artists can create rigs for the character and move every body part instead of character redrawing.
3D Animation: Referred to as computer animation, 3D Animation is the most commonly used form for creating animation movies, animation cartoons, etc. The common thing between 3D animation and traditional animation is that artists should share the same movement principles and animation composition. However, the former requires minimal drawing.
Motion Graphics:The motion graphics don't get driven by characters and storylines. Instead, it makes an animator focus on moving graphic elements shapes, and text. The process gets implemented in TV promotions, explainer videos, and animated logos.
Stop Motion:The working of a stop motion is the combination of a series of still images, slightly different from a show movement. However, stop motion uses photography to capture natural objects. The artists use stop motion to photograph an object or a scene by slightly moving the object before the next photo shoot.
N.B : If you are looking for animation courses that cover all five forms of animation, lanchester degree college offers you a Diploma in Animation after the 12th standard. You also can take admission for Diploma in Animation after the 10th standard. Our Diploma in Animation syllabus includes Advanced concepts of 3D Materials, Lightning, Rendering, Modelling, etc.
Experience And Pursue Animation Courses At The Prestigious IIFA Institute.
One of the professions that are currently increasing and paying the fastest is animation. At IIFA Multimedia, animation courses are available at the diploma, undergraduate (BSc, BVA), and postgraduate (MSc) levels. Students who have completed their tenth-grade education can enroll in undergraduate courses after their 12th grade, and graduates can enroll in postgraduate animation courses. Our Animation courses impart the knowledge and abilities required to create cutting-edge animation design content. The courses cover a wide range of topics for students interested in creative careers, from traditional 2D animation to cutting-edge 3D animation computer graphics.
Demand for animation courses is rising as animated content gains appeal across a range of industries. The entertainment industry, which includes films, TV shows, and computer games, increasingly heavily relies on animation. The use of animation is also growing in a variety of fields, such as product design, advertising, and education. Among the places where animators might work are animation studios, game development companies, advertising firms, and educational organizations. The skills learned in animation classes can also be applied in professions like teaching, product design, and architecture.
Eligibility Criteria For Animation Courses
Any candidate who has passed their PUC or 10+2 in any discipline (Science, Commerce, or Arts) is eligible to enroll for the Animation program UG or Diploma course. Graduates in animation will have an edge even if applicants from other professions are also encouraged to participate in PG-level courses. Students from any profession can enroll in IIFA's Designing courses because the university teaches each subject from the bottom up, regardless of their educational experience or previous coursework.
Placements For Students After Completion Of The Animation Designing Courses
IIFA Students Are Exposed To A Variety Of Work Prospects In The Following Positions:
CAREER PATH
Character Animator: A character animator is responsible for bringing characters to life through movement and performance. They work with 2D and 3D animation software & maya animation.
Background Artist: A background artist creates the scenery and environment in which the characters and story exist. They work with 2D and 3D animation software.
Storyboard Artist: A storyboard artist is responsible for creating a visual representation of the script and creating a visual narrative for the story. They work with 2D animation software.
Visual Development Artist: A visual development artist is responsible for creating the overall visual style and aesthetic of a project. They work with 2D animation and 3D animation software.
3D Modeler: A 3D modeler creates digital models of characters, props, and environments. They work with 3D animation software.
Types Of Animation Courses
| SL. No. | Course type | Description |
| --- | --- | --- |
| 1. | UG Courses | Prospective students can acquire state-of-the-art concepts and techniques for producing appealing and captivating animations while enrolled in the 3 years UG-BSc in Animation Design courses. The curriculum , which is approved by Bangalore University, includes a broad range of topics, such as the fundamentals of animation, animation sketching, various methods for developing animations, animation programming, animation analysis, animation mechanics, animation aesthetics, and other disciplines that are related. |
| 2. | PG COURSES | Candidates for the postgraduate animation programs must hold a similar undergraduate degree. After completing the two-year program, students will have a comprehensive understanding of the animation production process and will have had exposure to projects, internships, and industry connections. |
| 3. | Diploma Courses | Students can enroll in animation design classes and earn a diploma upon completion, which is a simple and quick way to pick up job-specific skills. Diploma in Animation Design Courses are ideal for those who want to gain a solid understanding of a particular area of animation, and they may greatly enhance their resume. |
| 4. | SHORT-TERM COURSES | In one of IIFA Multimedia's quick animation courses, students who already have a basic understanding of animation can improve their skills and prepare for the challenges of the industry. |
Animation Courses Duration
| S. No. | Course Type | Duration |
| --- | --- | --- |
| 1. | UG Courses | 3 Years/ 4 Years |
| 2. | PG Courses | 2 Years |
| 3. | Diploma Courses | 1-2 Years |
| 4. | SHORT-TERM COURSES | 3/6/9 Months |
Program Description
PG Program
UG Program
ADAM
DAM
Don't wait, start
now!
Choose a Course, add your Cv. It only takes a few clicks to get ready to your Career NextLevel.
our partners

Below Are The Frequently Asked Questions By Students :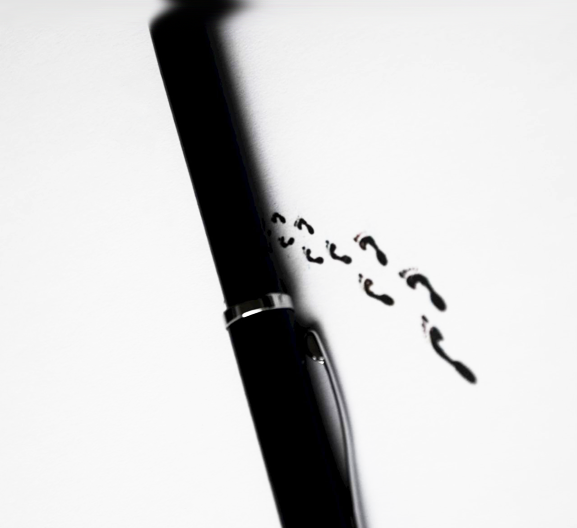 What Is The Eligibility Criteria to Apply For an Animation Course?

Can I apply for admission to the Animation course online?

What is the admission procedure for the Animation course?

What type of companies are Animation students placed in after completing their course at IIFA?

Does IIFA offer placements for the Animation course?

Does IIFA offer any other courses other than Animation?

Are hostel facilities available at IIFA for Animation students?

Does IIFA provide Scholarships and Internships for Animation students?

Can I apply for the Animation course if I have not completed the 12th standard