Explore And Enhance Visual Communication Design Course At Excellence Iifa Institute.
The visual communication courses at iifa multimedia are well regarded across the world for offering a cutting-edge and Encouraging education in visual design and marketing. Our visual communication design courses are carefully designed to Provide students the skills and experience they need to succeed in employment in the real world.
Our students may realize their dreams by participating in contests, photo shoots, multimedia projects, and other venues Where they can display their talent. The courses include a wide range of topics for students interested in creative careers, From traditional 2d design to cutting-edge 3d computer graphics.
Industry experts that make up our faculty offer priceless advice and insights on the abilities and education required to Thrive in the fast-paced field of visual communication. Our visual communication design courses offers students a strong Foundation in the principles of visual design by covering a wide range of topics, such as graphic design, advertising, Filmmaking, and multimedia production. With options ranging from fundamental courses to advanced degrees, our courses are Made to accommodate to a wide range of interests and ability levels.
Top And Best Visual Communication Institute In Bangalore
If you have a creative streak and a love for visual storytelling, it is time to turn your pastime into a profession. You may enroll in one of the top Visual Communication Courses in Bangalore at IIFA Multimedia, where we will provide you the training you need to succeed in this industry. Graphic design, advertising, filmmaking, and multimedia production are just a few of the many topics covered in our curriculum. With the help of our thorough training, you will be able to construct fascinating advertising campaigns, amazing graphic designs, and compelling multimedia content. Attend our Visual Communication Design college right now to start on the path to a lucrative career in the creative industries.
The best Visual Communication colleges, such as IIFA Multimedia, will educate you how to create appealing visual designs that will attract your audience. Our course curriculum will provide you with a solid foundation in the field of visual communication design. You will be trained in graphic design, branding, and the principles of visual communication. You will also get experience with industry-standard products like as Adobe Photoshop, Illustrator, and InDesign.
Eligibility Criteria For Visual Communication Courses
Any candidate who has completed their puc or 10+2 in any field (science, business, or arts) Is eligible to apply for bsc visual communication design ug or diploma courses.
Regardless of their educational background or prior courses taken, students from any field can enroll in iifa's Designing courses, as the institution teaches each course starting from the fundamentals.
The Visual Communication Courses
After Completing Their Program In Visual Communication Design, Students Have Opportunities For The Following Positions:
CAREER PATH
Graphic Designer: To convey ideas that motivate, educate, or enthrall customers, graphic designers produce visual concepts manually or with the use of computer software. They provide the overall layout and production design for commercials, brochures, publications, and business reports.
Art Director: The visual aesthetic and pictures used in publications, newspapers, commercial packaging, and film and television productions are the work of art directors. They oversee those who generate the artwork and layouts while also designing the project's overall look..
Web Designer: Websites are built and maintained by web designers for businesses, organisations, and people. They design a website's style, feel, and appearance, as well as its fonts, colours, and the placement of its information.
Multimedia Artist: Multimedia artists and animators for use in television, movies, video games, and other media produce Animations, pictures, and visual effects.
Types Of Visual Communication Design Courses
| SL. No. | Course type | Description |
| --- | --- | --- |
| 1. | UG Courses | With the three-year BSc Visual Communication courses at IIFA Multimedia, candidates may experiment with and discover fresh methods and ideas for producing eye-catching designs. From the fundamentals of design to cutting-edge methods in multimedia production, our curriculum includes a wide range of subjects, including design theory, typography, digital art, illustration, branding, and more. Our experienced staff offers hands-on instruction to give our students the abilities they need to thrive in the fast-paced field of visual communication. |
| 2. | Diploma Courses | Students can choose to study in IIFA Multimedia's visual communication diploma program. Anybody wishing to advance their technical expertise should choose this credential because it offers in-depth technical information and may substantially increase one's portfolio. |
Visual Communication Courses Duration
| S. No. | Course Type | Duration |
| --- | --- | --- |
| 1. | UG Courses | 3 Years/ 4 Years |
| 2. | Diploma Courses | 2 Years |
Program Description
BACHELOR'S DEGREE IN VISUAL COMMUNICATION -BSC
The emphasis of our full-time, Mysore University-affiliated BSc graduate program in visual communication is on both academic and practical understanding. Graduates with this visual communication design degree can find work in a range of industries, including graphic design, multimedia production, branding, advertising, and more. Graduates are currently employed in the quick-paced industries of visual communication, such as PR, marketing, and procurement. Some have even established their own design companies or found contentment working for well-known companies.
DIPLOMA IN VISUAL COMMUNICATION
Students receive thorough instruction in graphic design, animation, web design, and multimedia production as part of the IIFA Multimedia Diploma in Visual Communication Design Courses. Those who want to develop their technical knowledge and launch a career in visual communication should enroll in this program.
Don't wait, start
now!
Choose a Course, add your Cv. It only takes a few clicks to get ready to your Career NextLevel.
The Frequently Asked Questions By Students Are Listed Below: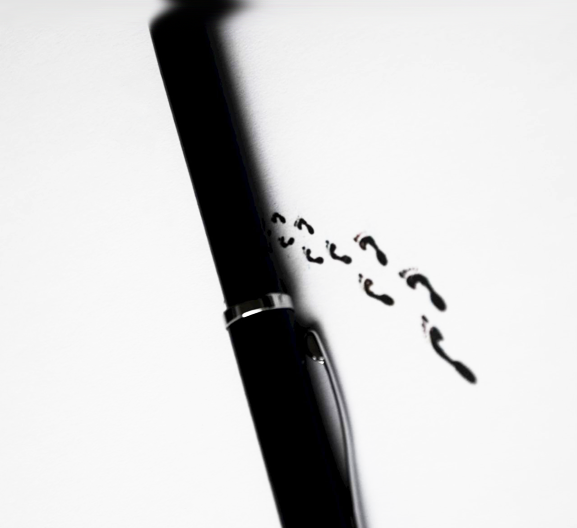 What Is The Eligibility Criteria to Apply For a Visual Communication Courses?

Can I apply for admission online ?

What is the admission procedure ?

Do you have any show to exhibit our Abilities in the college ?

Does IIFA have placements ?

Does IIFA have any other course other than Visual Communication ?

Are hostel facilities available ?

Does IIFA provide Scholarships and Internships?

Can I apply for the VFX course if I have not completed the 12th standard?