BBM in Marketing Management Course Bangalore
Bachelor of Business Management (BBM) course imparts basic knowledge and understanding of marketing management in an organization. The course includes the study of market research, market analysis, product designs, product promotion, selling and distribution and also product pricing. The course equips with the right knowledge and skills in marketing and management. The course will focus more on the concepts of marketing management which includes advertising, promotion and sales. Students with good communication skills, leadership quality, and problem solving skills can opt for this BBM in Marketing Management Course Bangalore.

The course includes the study of

1 Advertising
2 Sales and Service
3 Marketing Research
4 Marketing Management and Operations,
5 Special Product Marketing
6 Business Marketing Operations
7 Internet Marketing
8 Search Engine Marketing

BBM in Marketing Management Course Egibility
Eligibility : 10 +2 Any stream
Duration : 3 years
BBM in Marketing Course Career Prospects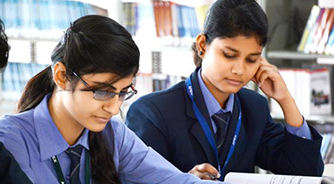 After pursuing BBM in Marketing course from a reputed institute, students have the benefit of building a lucrative career. The graduates can opt for teaching jobs in universities and colleges. Candidates can seek employment in various fields such as public and private sectors, marketing, non-profit organizations, finance or can run own business. The impact of liberalization and privatization has increased the need for managers in business establishments across all the sectors of the economy. Graduates can be hired in capacities such as Marketing Executive Brand Manager, Sales Manager, Advertising Manager, Marketing Communications Manager, Market Research Analyst, etc. The graduates can also seek employment in various sectors such as investment firms, banks, corporate houses, financial institutions, export/import companies, media and industries.
Fee Payment Method For 3 Years BBM in Marketing Management
3 Years Total Amount: Rs.2,46,000/-
Lump sum Amount: Rs.2,10,000/-
Initial Down payment Rs.30,000/-
yearly fees 3rd year: 80,000/-(including all charges )
Note: Course Fee includes Course Material, Examinations fee. Projects with 100 % Placement Assistance. Change of Admission Procedure columns's see in first page shown in Menu Bar.
Three Steps to be a part of your Dream Course
Apply Now